Do Not Waste! Try This Labor Saving And Easy To Use.
Suitable For Different Sizes Of Toothpaste!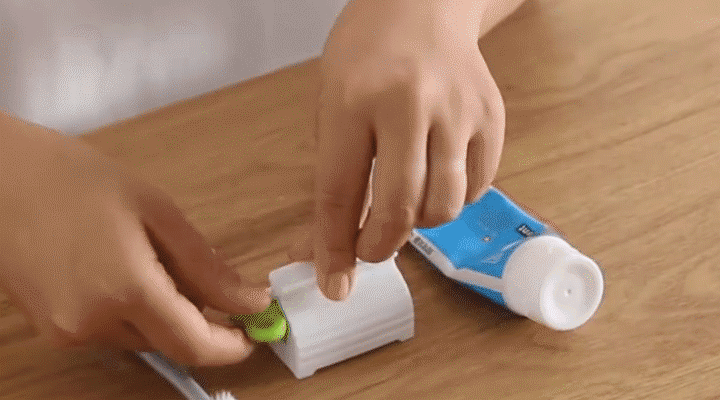 The Gospel of OCD!!! No more freaking out over different ways to squeeze the toothpaste.
The perfect tool for kids and families👨‍👩‍👧‍👦
Perfect for those who have to squeeze the tube from the bottom. 
Conserving resources and protecting the planet starts with toothpaste! 🏡🏡
FEATURES:
[Convenient To Use]
This toothpaste squeezer is designed with a rotating handle, just insert your toothpaste into the rolling shaft, then rotate the handle, no need for any more strength, it is convenient and easy to squeeze cream.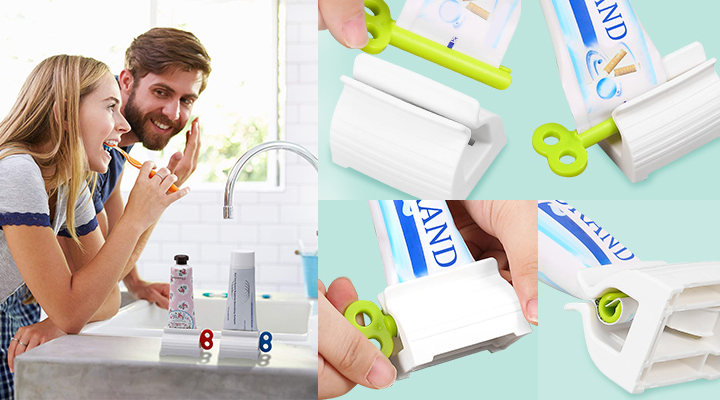 [Wide Application]
The tube squeezer works well for tubes of width less than 2 inches, works on aluminum and plastic tubes, suitable for squeezing toothpaste, cream tube, cleansing foam, or other items.
Such as hand cream, face cream, beard lotion, or more.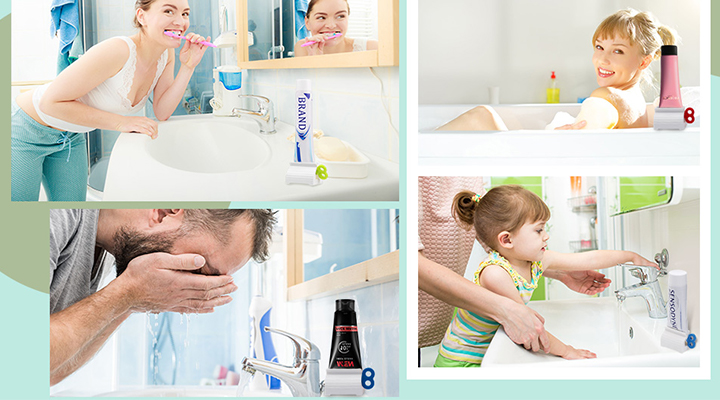 [Nice Quality]
The toothpaste tube squeezer is made with quality plastic, durable and safe to use, won't break easily, can be last for a long time.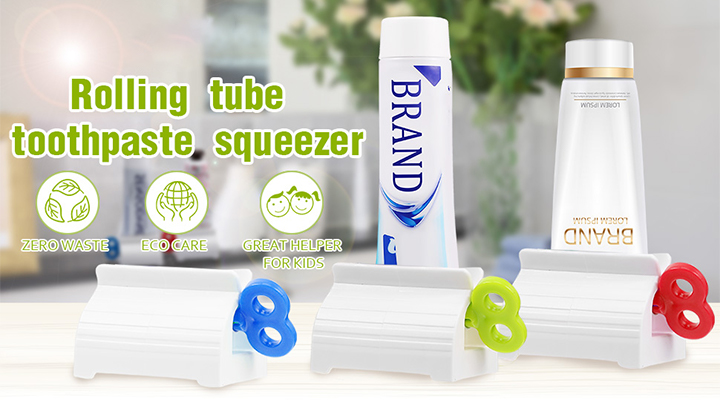 [The Perfect Gift]
The perfect gift for family and friends:  Whether it's for your kitchen, bathroom, or hobby area, this product is all about reducing waste and saving money.
Give it as a gift so you can share the savings with friends, family, or co-workers.
[Package Information]
 Product Dimensions: 3.8×5.2×3.8cm
 Product Weight: 30g
 Material: PP
Color: Blue / Red / Green
Package Included: Rolling Toothpaste Squeezer 
⭐Real Customer Feedback⭐