Provides remarkable sound and vibration isolation ensuring a silent laundry time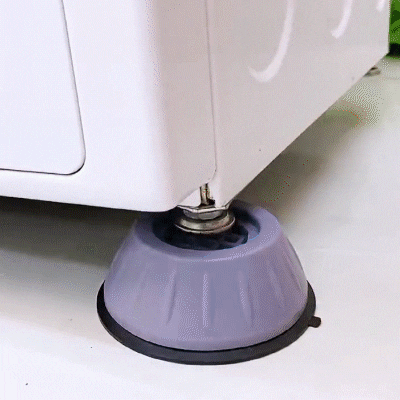 Made of durable rubber, The washing machine pads are designed to withstand and endure many years of washing and drying
Also, it conveniently lifts your appliance, making it easier for you to clean beneath your washing machine and
dryer.ng it easier for you to clean beneath your washing machine and dryer.
These pads work by making your machine stable. Reduce Noise, When its movement is minimized, its squeaks and grunts will be less as well
Fits all washing machine/dryer sizes, It fits under your front or top loading machine without adding too much height
Multi-purpose washing machine mat:Suitable for washing machines, refrigerators, trolleys, washing machines, dryers, sofas, tables, beds, etc.!
Easy to install, only need simply attach one pad to each tube and return the machine to its pedestal or stand. No need for adhesives!