Are you stressed about home cleaning?
But you know what totally ruins your day? ……….a messy house.  I've said it before, and I'll say it again, Clean Feels Good! 
Nothing puts me in a better mood than a clean home.
Getting there requires some work, but not of the rushing, busy-bee variety we typically associate with a hectic holiday season.
Instead, we need to strategize for long-term, day-in and day-out success.
Just think, if having a tool can help you save time to clean and do ALL the process In A Flash.
I mean, the SUPER TOOL – here are, paws down, the best ways to manage home cleaning!
Really? It's a broom. What could possibly be so special about a long handle and some bristles? The word "Magic" sounds like a bit of an overstatement.
That's only because you haven't tried it.
Turn on your favorite playlist and let's get started!
This is an all-in-one wet-dry broom that cleans carpet, hard surfaces, and basically anything in your home with zero hassle.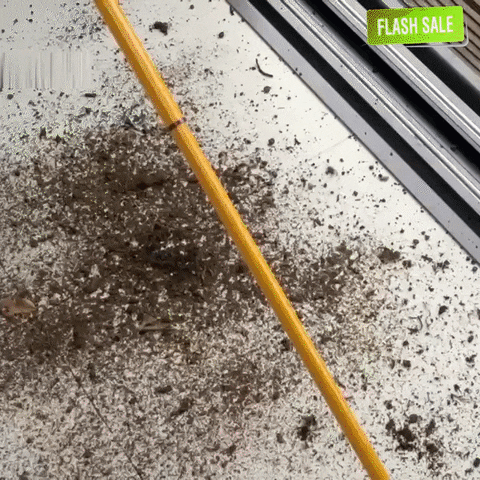 Introducing Broom
The Broom is the All-in-One alternative solution to home cleaning you never knew existed. No need to buy a Vacuum, a Mop or a Squeegee, The BeaBos™ Broom is the only thing you'll ever need!
Take two deep breaths and look at your floor. What do you see? Pet hair? dust? dirt? sand?… Can this broom clean them all? Yes, yes, and yes.
You're telling us we can put away our vacuum, our squeegees, and our mops and use this one broom for all of them?
That's exactly what we're saying.
Holy cow. That really is Magic.
"This broom does what a vacuum can't! With some elbow grease, I saved money and electricity! Even my stair carpet looks groomed! I did short brush strokes and collected fur into small piles. I used my vacuum tube to suck all the fur piles up so that it was less work for the vacuum." – David Scheffer 

New 2021 Upgraded 
✅ STATIC ELECTRICITY:  – This NEW Ionic electrostatic bristle is 100% created with silicone injection technology which makes it perfect for collecting dust, dirt, and even pet hair.
It is ideal for all types of surfaces, wet or dry, such as hard floors, carpets, marble, and granite surfaces.
In addition, it does a very good job with parquet floors!
✅ The NEXT GENERATION Of CLEANING Tools: Patent-pending technology. Revolutionary innovative replacement for all types of brooms.
The only silicone carpet rake/bristle push broom in the market, best results for fur, pet, and human hair removal.
Ideal dust and dirt non-scratch sweeper where a high level of sanitation is needed.
✅ Hard Surfaces – First use the Broom as a broom and get all the nastiness off the surface and between the cracks of Hardwood Floors, Tile, and Laminate. 
Then throw down some soap and water and the BeaBos Broom doubles as a mop!
✅ Windows – Flip the Broom over to reveal the Magic Squeegee!  Use it to clean Windows, Glass, or push snow off your Car.
✅ Lasts for Life – Normal broom bristles wear down, get nasty, and are impossible to clean.
The Electrically Charged Bristles never wear down. And when it comes time to clean them you just need some classic soap and water. 
Removing the hair and fur from the bristles is really simple too as they stick together due to the static electricity creating a clump of hair that can be removed in one instance.
✅ Effortlessly Sweep – Rubber Bristles easily gather up dust, hair, paper scrapes on floors and carpets.
With 50% increased efficiency than a normal broom and doesn't make ash or pet hairs flying in the air during sweeping. 
✅ Pet Hair Remover – Easily remove pet hair from carpets and rugs.
Soft bristles gently scrape down and ball the hair from carpets, easily gather hair on the carpets that a vacuum couldn't reach. 
✅ Extra Long and Adjustable Handle – 25.0 inches to 50.0 inches adjustable length suit for people with different heights.
Long enough for tall adults to use, prevent from bend down while sweeping. It can also be shortened for use by shorter people.
✅ Reuse Like New – Easy-to-clean! Just by washing under a tap running water, dust or hair will be easily washed away from the bristle and be like new.
Water rinse and dry quickly.
✅ Indoor & Outdoor Use – With a built-in squeegee edge, a push Broom can also be used in outdoor areas like garden, balcony, patio, garage to wash the floor, clean up water or spills, clean window, etc. Water resistance and durable.
Saves You From Buying Other Expensive Equipment